Home / Photographer
Free Graphic Design Templates for your Photographer Branding
Always ready behind the camera, but what about what comes with it? As a professional photographer, you have to find the perfect branding that reflects your values and style, while also distinguishing you from the competition. Ready to discover your identity?
The Best Personal Branding Templates for Photographers
Your photography business is the real deal! That is why it should have a consistent identity that includes all the necessary elements to distinguish your company — logos, flyers, price lists, business cards, invoices, and even social media templates!
3 Easy Steps to Start Building your Photography Business Branding
Choose any Design from Wepik
If you're used to scrolling through tons of pictures, this will be no different! Explore Wepik's templates and packs to find the one that speaks to you. The rest of the designs will flow naturally after you've established your identity with the very first steps! Pick a trendy logo and save it to include in the rest of the stationary and templates you develop.
Customize it with our Online Template Tool
A design caught your attention? — Let's head to the editor! You can optimize and alter everything in the template you selected there. First, open the logo you chose, and import all your information. With just a few clicks, you can change the color palette if it's not quite what you expected. Tweak and change all the elements to create the perfect design for you!
Download the Final Result
Time to develop the negatives! Link your social media accounts to share your designs fast, easy, and effortlessly with potential and loyal clients all over the net. Additionally, you can download the designs in your preferred PNG, JPEG, or PDF printing-ready file format to start handing them out!
Stay Inspired with these Photography Branding Ideas
Inspiration, like the perfect shot, can be found anywhere! Let it find you by browsing our collection of photography templates.
What is Photography Branding?
Branding photography refers to high-quality and professional images of small-business owners and entrepreneurs who are in the first steps of promoting their brand and making profits.
These branding photographs have to match the visual style of what you want to offer to your customers with the help of certain tones, colors, props, and other elements. Ever since the earliest days of business marketing, headshots and pictures have been fundamental tools in building and growing companies from their inception.
With the rise of social media, small business owners now require something that goes beyond and can be adapted to different platforms, uses, and sizes. Here at Wepik, you'll find a wide selection of social media templates, suitable for every format while being fully customizable, and ready to be personalized with your photography and information.
Start impressing potential clients with your brand-new identity!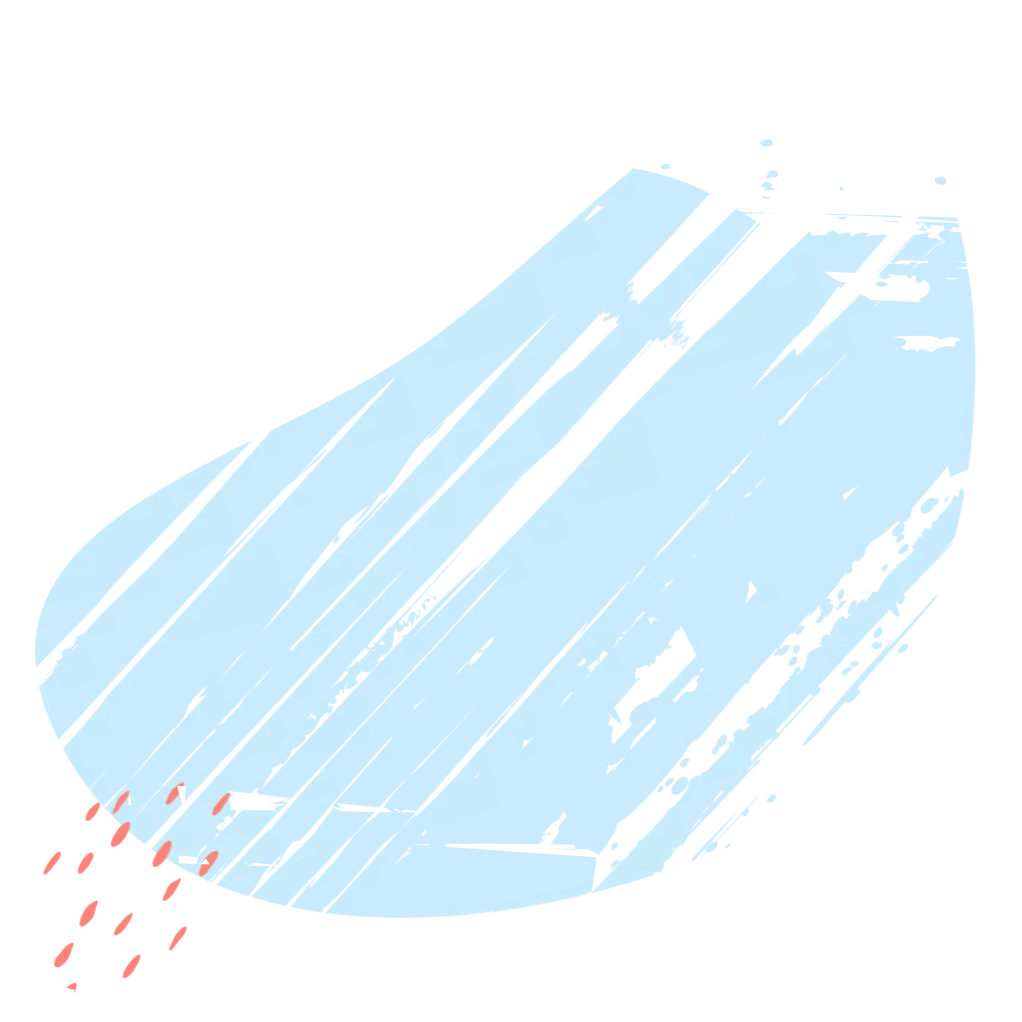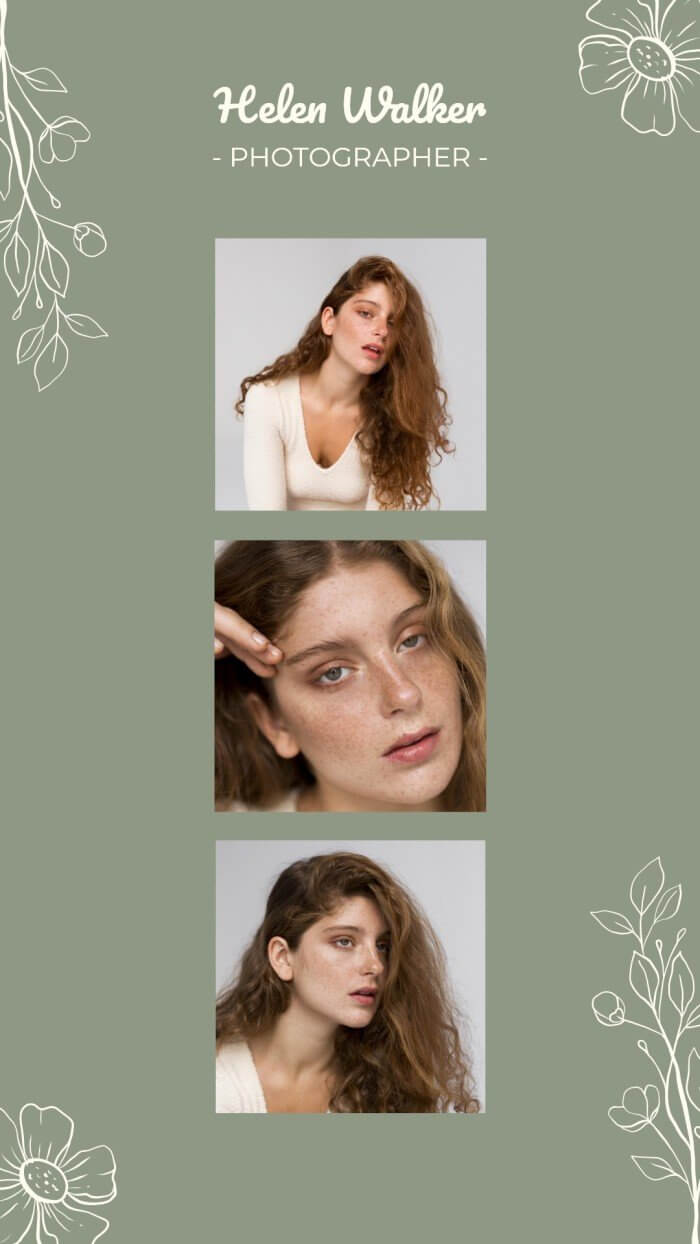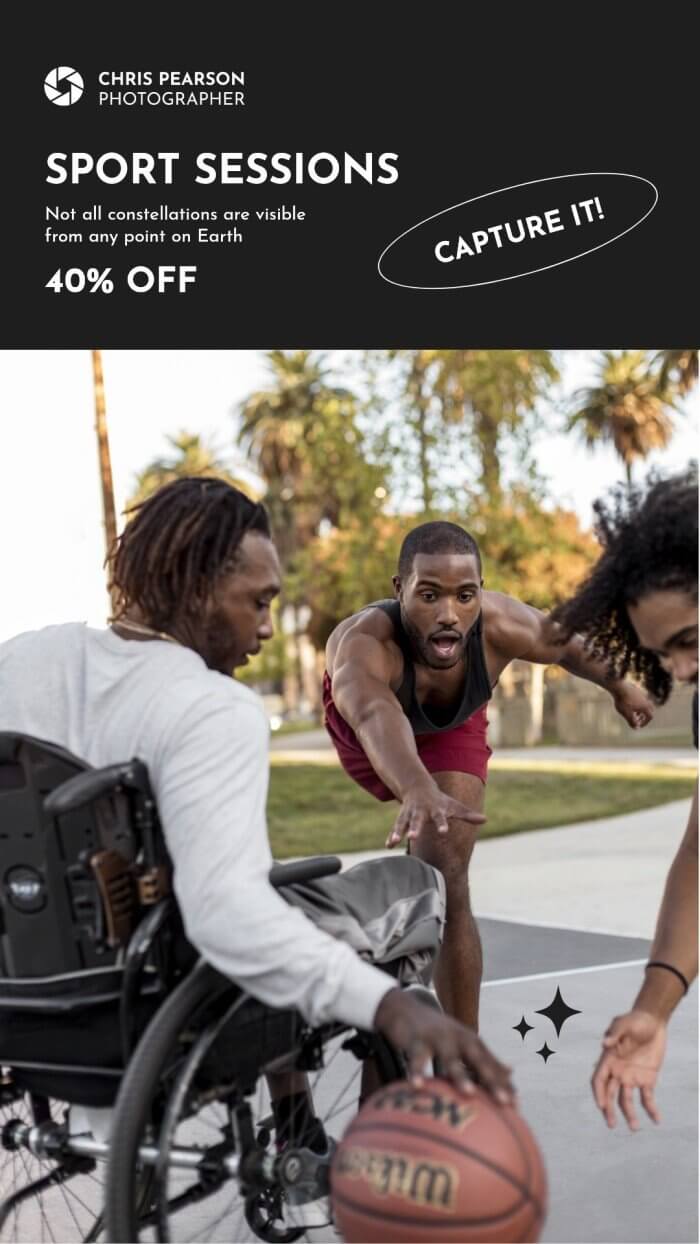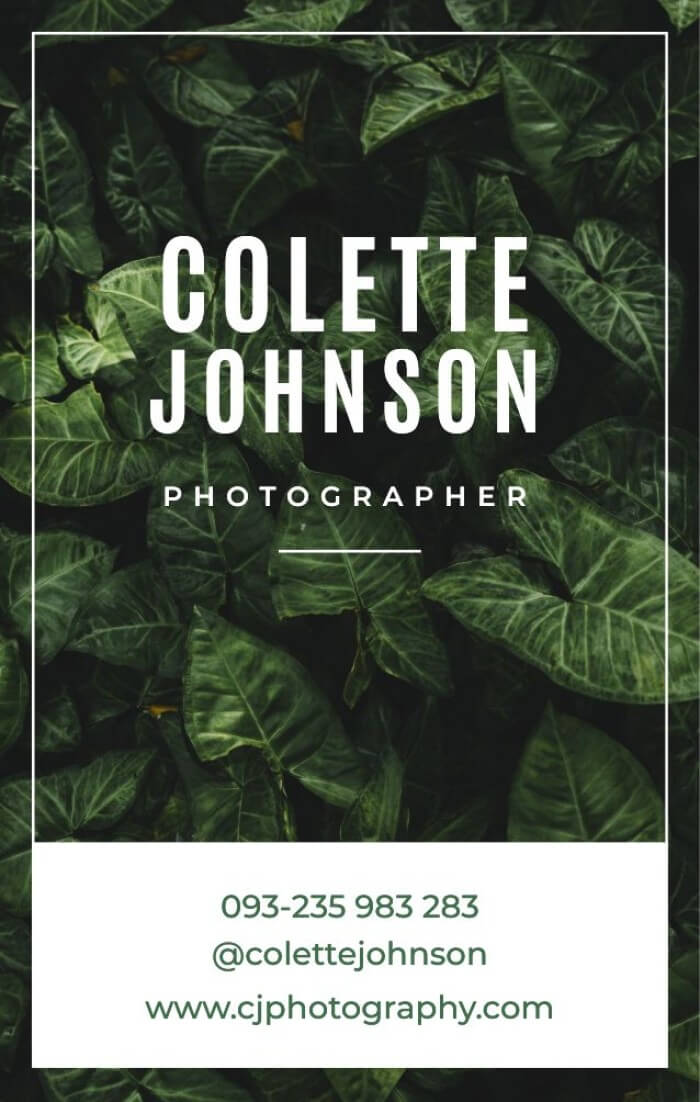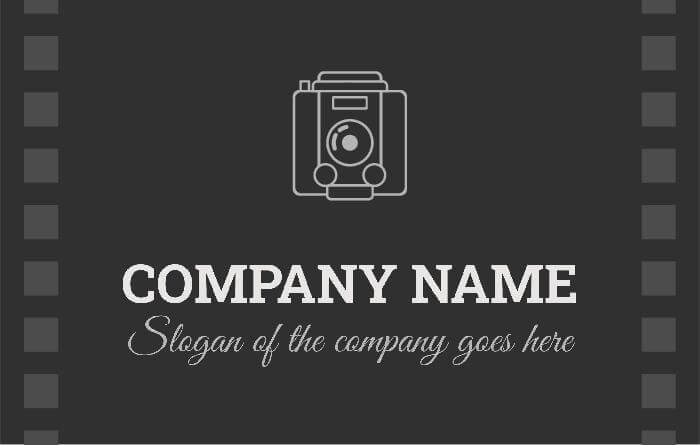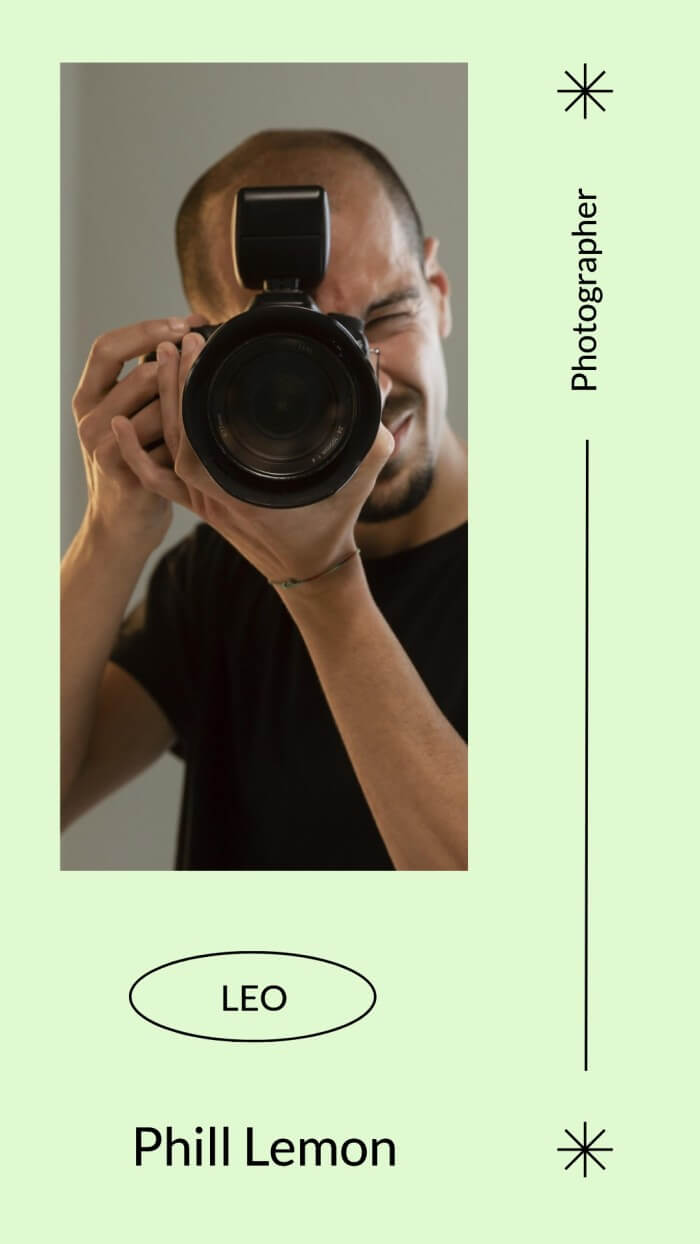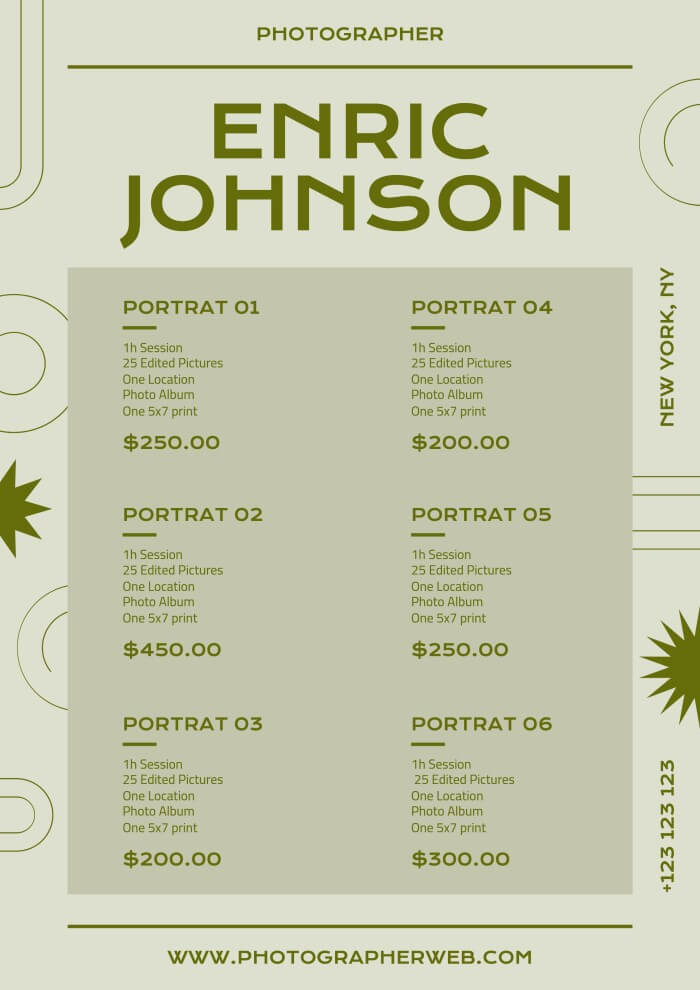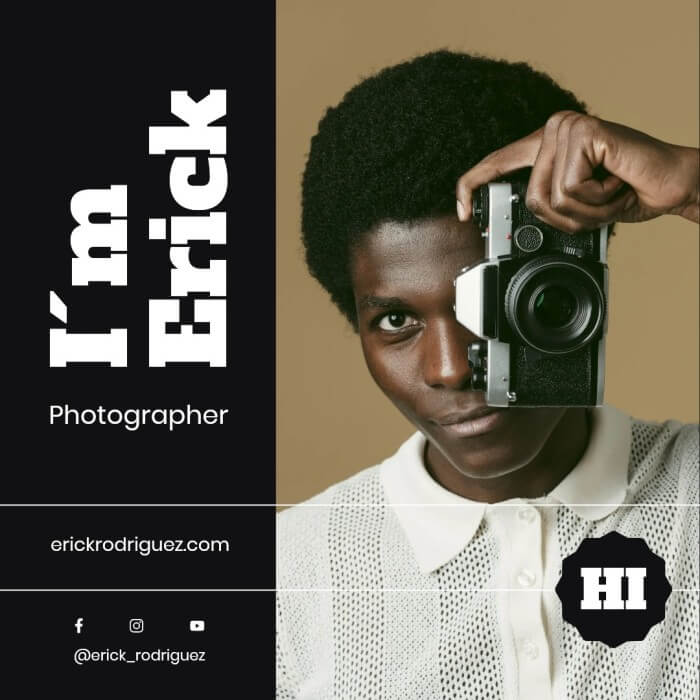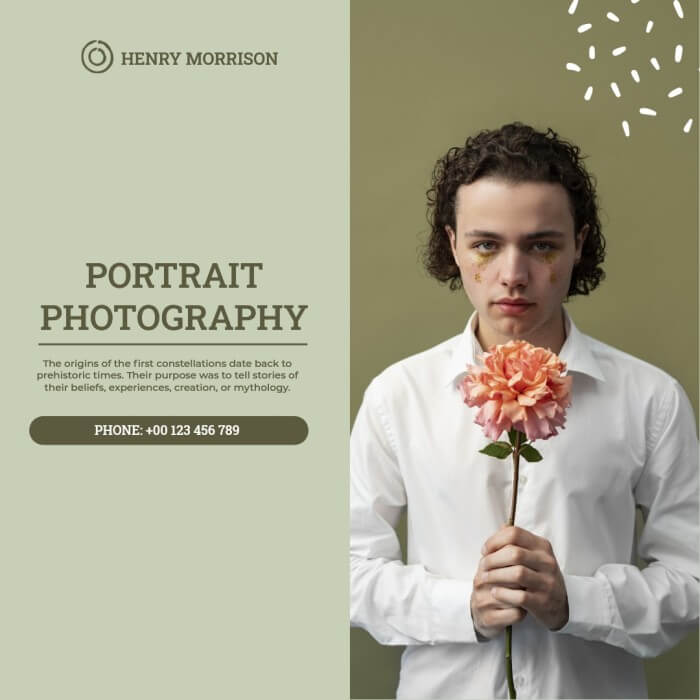 Frequently asked questions
How do I brand myself as a Photographer?
It's all about self-promoting! Unfortunately, the ability to take great photos does not always translate into a well-paying job. That's why getting your work out there is a key factor. Check out local events and gatherings, but don't spend too much money on it — with Wepik's editor, that won't be an issue!

Social media is your greatest ally, and that's why designing and sharing pre-made templates for a specific platform is the recipe to success. With Wepik, check and scroll through our selection of templates for Instagram, Twitter, Facebook, and LinkedIn. Get your best pictures ready and start personalizing our designs!
Why personal branding photography is important?
We'll be short and brief about the main advantages of personal branding photography and how it can help you to:
- Create your brand identity
- Share a strong visual identity
- Capture your customers' attention
- Build a community
- Have a clear vision of your business
- Find your target audience