Home / Coffee Shop branding
Free graphic design templates to boost your Coffee Shop brand identity
Kick-start your café brand identity with eye-popping templates from Wepik! With our online editor, you can create fresh, amazing ideas from pre-made designs. Take some time to browse our huge collection of coffee shop templates, choose your favorite and customize it. You're about to discover a whole new galaxy!
Branding your restaurant with the best graphic designs
Don't want to spend an eternity learning about design or struggling to learn the basics of complex design programs? Wepik has come to the rescue! We invite you to navigate through our wide array of high-definition templates: flyers, business cards, posters, menus, and even material for your social media Branding your coffee shop with Wepik is made simple, fun and fast!
Create your coffee shop designs in minutes
Check our coffee shop templates
Take a quick scroll through or varied selection of coffee shop designs and choose the one that fits best the needs of your company. There are many formats and styles you can pick from. The template of your dreams is waiting for you here!
Customize it with our online template editor
Have you found the perfect template for your business? The next step is to customize it and adapt it to your taste. Change colors and background, switch fonts and drag around elements. Upload your creations and write your own compelling copy. Possibilities are endless!
Download your new coffee shop template for free
By this time, you'll be a click away from definitely boosting your business image! You just have to select a PNG, JPG, or PDF format to download your brand-new coffee shop template. It's all yours!
Stay inspired with our coffee shop templates
Inspiration doesn't come like a bolt, you have to actively look for it! Browse our collection of coffee shop templates to grab some new ideas that will grow into true works of art.
Coffee shop branding design made easy
Planning a branding strategy is crucial for your business to stand out from the crowd. This means defining who you are, what your business stands for, how you relate to your clients, how you want to portray your values and how to deliver your products. For this matter, coffee shop branding design is the cornerstone of your visual identity.
At Wepik, we want to simplify this process with our adaptable online editor. With us, you can customize hundreds of fashionable on-brand designs effortlessly thanks to our user-oriented approach and functionalities. Discover an easy, innovative way to create customized corporate material for your business!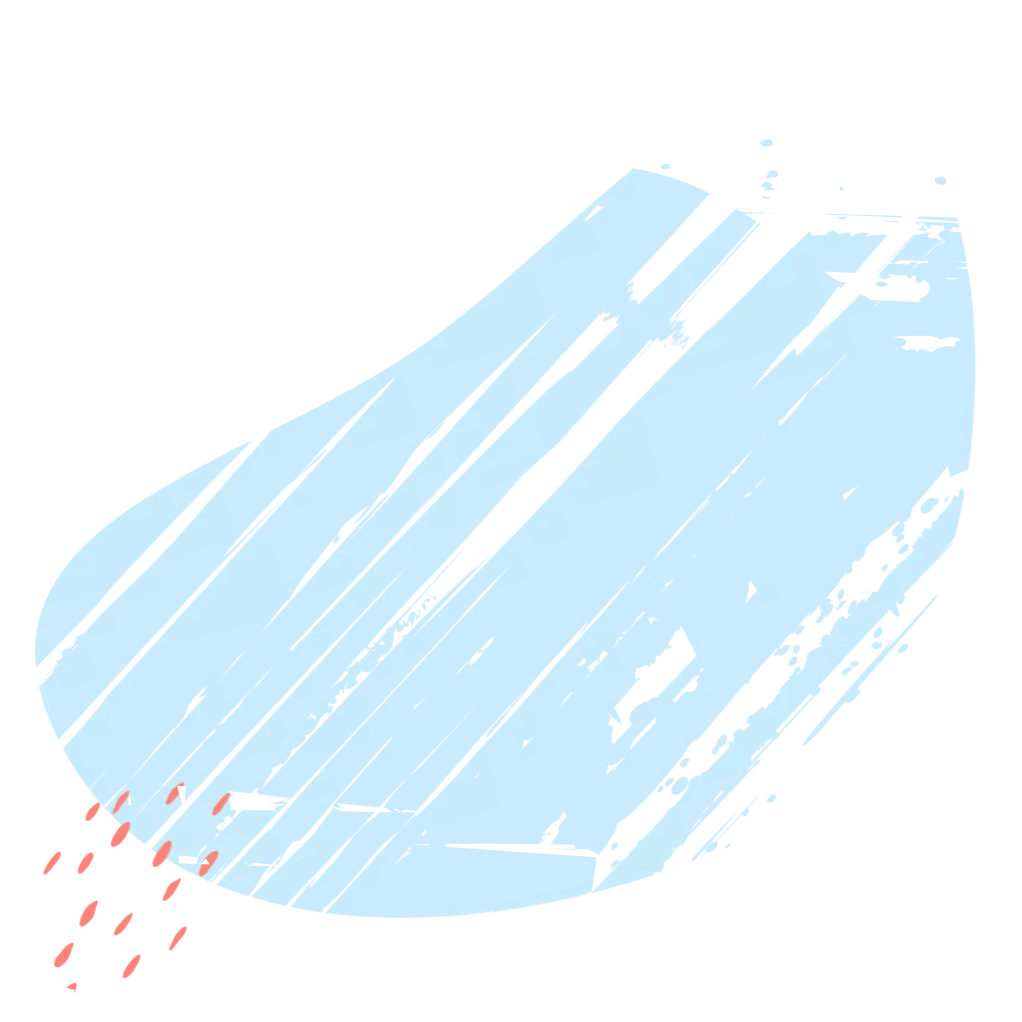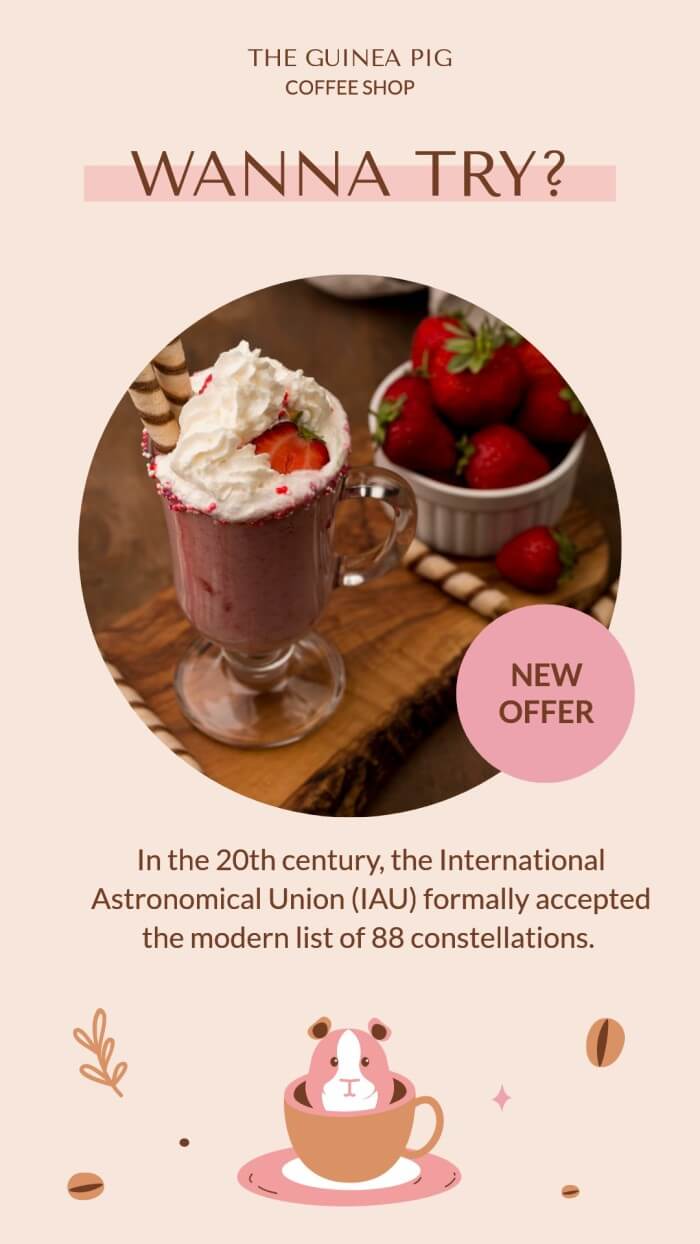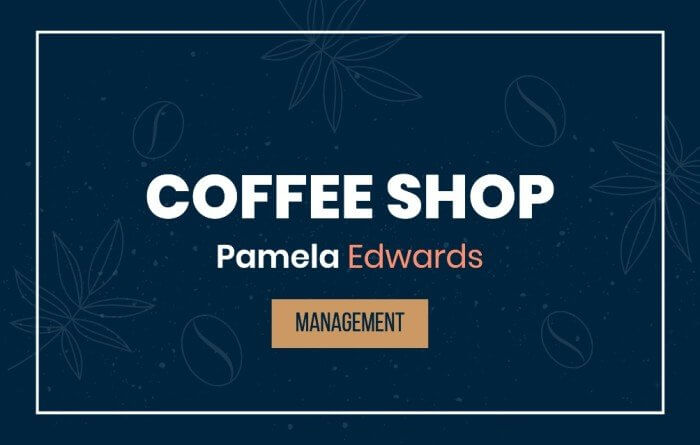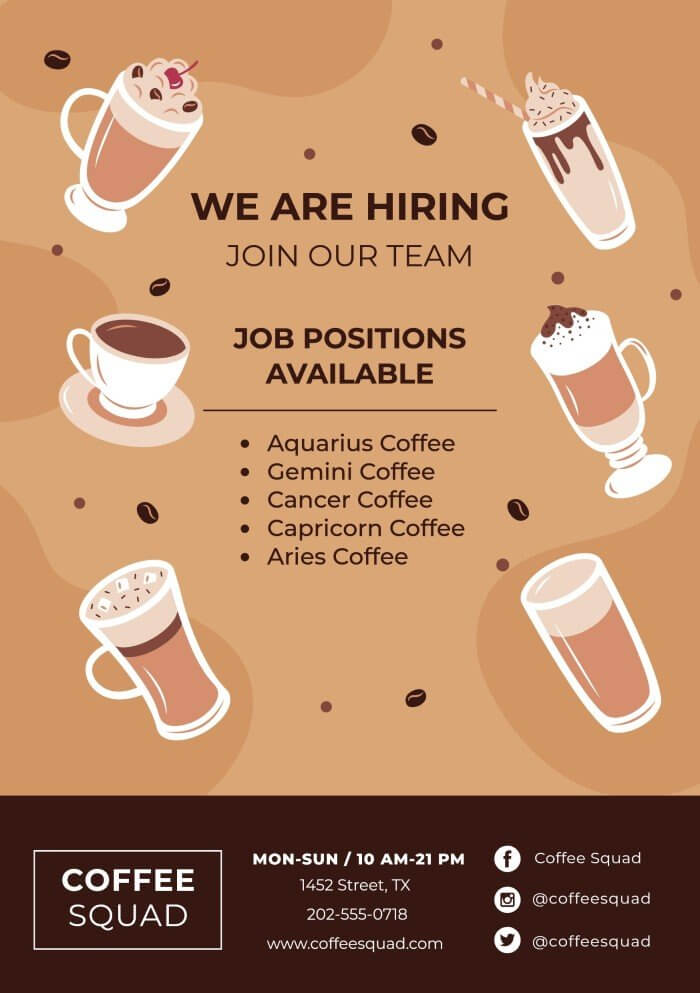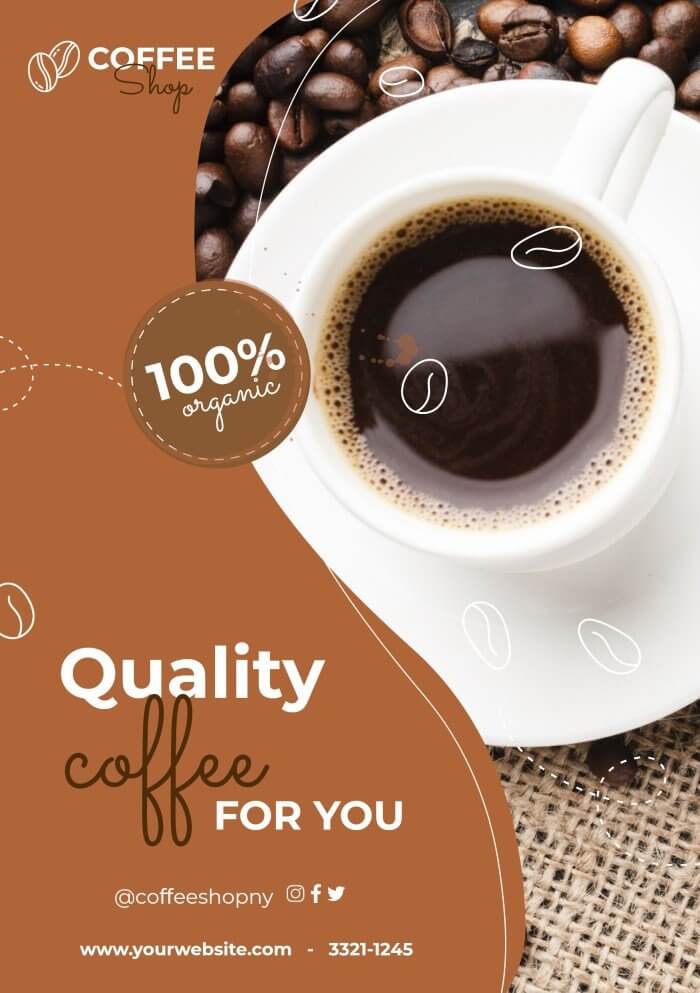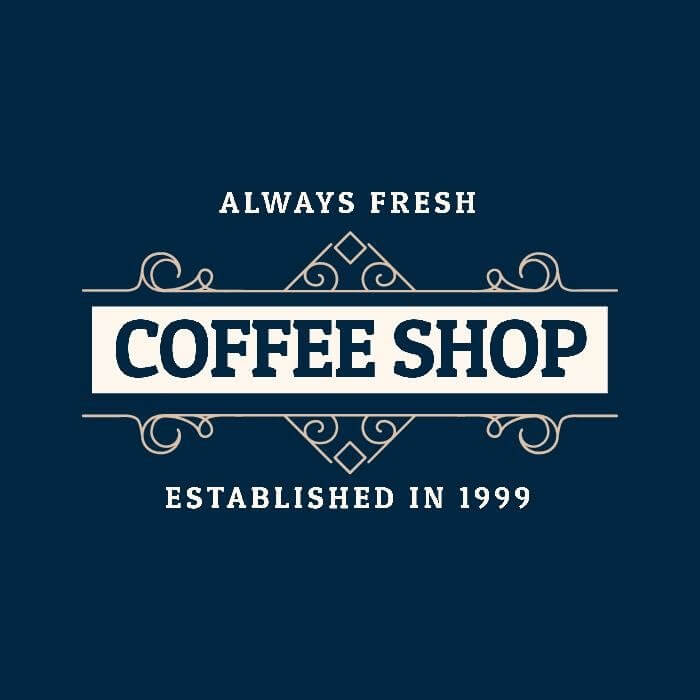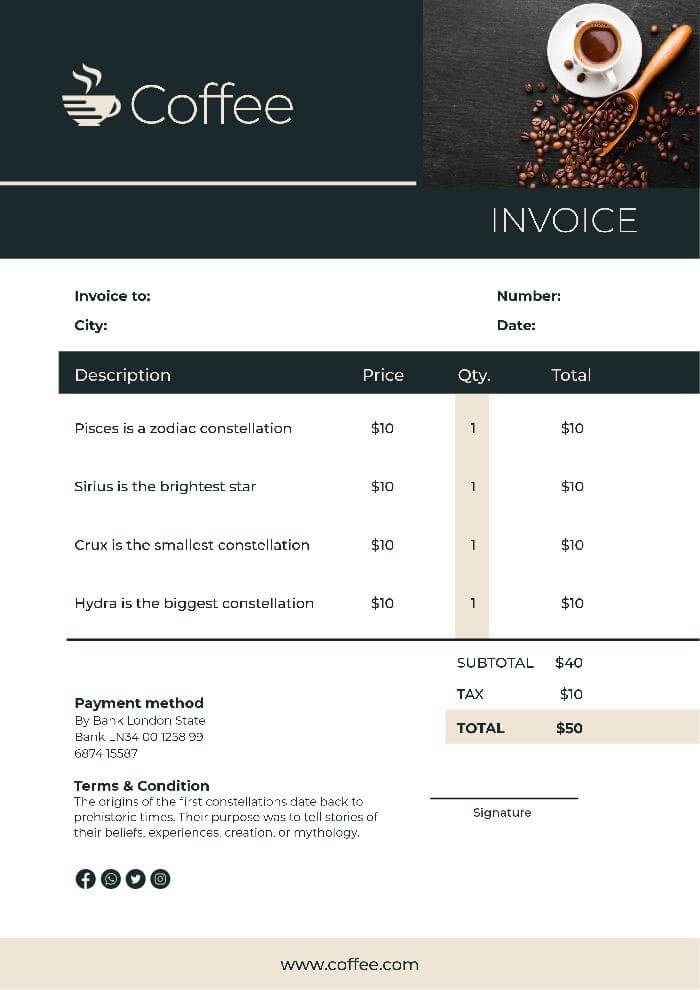 Frequently asked questions
How to make your coffee shop unique?
Cafés are not a rarity, and customers are very aware that there are countless options on every corner. There may even be other similar companies on the same street. How do they differentiate themselves from each other? The answer is branding. Beyond high-quality products and customer service, visual branding is an essential part of your marketing strategy to attract new customers and make an everlasting impression on the mind of your audience. A coffee shop has to live up to their own values and mission to turn a one-time client into a brand ambassador of your company.
What are the best tips to achieve the best coffee shop branding strategy?
To plan a well-thought-out effective visual branding for your coffee shop, you should follow a roadmap detailing the steps you seem appropriate. At Wepik, we want to suggest our personal piece of advice to make your strategy succeed and draw in new clients:
1. Clarify what your company stands for.
2. Apply your café's core values and mission and foster them.
3. Take inspiration from your competitors, but don't be a copycat.
4. Design your logo with care and logic. They are your first impression.
5. Your menu must be memorable and specially readable.
6. Invest time and resources in social media.
7. Don't stop innovating and face changes.
8. Advertise your on-brand material online and offline.
How to create a coffee shop logo?
Logos are the foundation of your identity and the initial contact of most clients with your company. Eye-catching, effective logos have to look clear, memorable and convey the personality of your business. If you are not a design-savvy or can't really handle design software, creating your own coffee shop logo may seem like a daunting task.

Wepik breaks down this barrier with its user-friendly online editor, which is accessible to everybody regardless of their skills and knowledge. Choose one of our logo templates for your coffee shop and tweak it to suit your branding. If you are more into freestyle design, start from scratch by clicking on "use blank canvas."
How to create a coffee shop menu?
Your visual branding has to cover all your promotional and day-by-day material, and your coffee shop menu is no exception. At Wepik, we provide you coffee shop menu templates of all kinds, so you can list your drinks and food in an eye-pleasing, clear format. Its easy-to-use online editor lets you write all your products using your favorite font and arrange all the elements in a well-structured, readable layout. Remember to keep it simple and logical for your customers. Give it a go!