Home / Bakery
Free graphics to Build your Bakery Branding & Brand Identity
Check that all your ingredients are in the pantry, and get started with your Bakery Brand. Let's see — we've got some logos, a dash of business cards, some slices of social media templates, and to sugar coat it, invoices and brochures. Customize them with Wepik's pre-made designs or start them from scratch. Building your brand already feels like a piece of cake!
Create the best Bakery Graphics with our Templates
Bakeries are the favorite and most cherished businesses that there are! Maybe it's the smell, the memories or the nostalgia, but who doesn't love having a sweetie treat every now and then? But the thing that makes a bakery so special is its image, and normally, cozy and close branding.
3 Simple Steps to Achieve the Best Bakery Branding
Choose a Template from our Collection
Let's get our hands in the dough by finding the perfect template for our bakery business. We recommend starting with a Logo, and that'll be the foundation of your branding. Once you've found one in the collection of Wepik's designs, let's get to the good part.
Customize it with Wepik's Editing Tool
Gloves on, and preheats the editor to start getting things ready. You can modify and customize every aspect of your design, as well as including additional information or pre-chosen colors. When your logo is ready to be served, download it and be ready to include it in the rest of your branding. As easy as sprinkling chocolate over a cake!
Download the Final Result in Seconds
Ding! Time's up and the wait is over, let's get our design out of the oven and place it directly on social media by connecting your accounts with Wepik — Facebook, Instagram, Twitter — you name it! If social media is still not floating your boat, simply download the template in your preferred format — JPEG, PDF, or PNG.
Stay Inspired with our Editable Bakery Templates
Missing some ingredients and creativity? Don't worry, take a stroll through our selection of Bakery branding and identity designs and inspiration will be popping up in no time! Heard That, chief? — Ready to design!
How do I Brand my Bakery?
What is the first thing that comes to mind when you think of your bakery? Is it the tasty croissants? Perhaps the venue's cozy and adorable style? Find what embodies your brand and develop it with a pre-made design to make things much easier.
Start by choosing a color palette that represents you and your business, as well as fonts that can be combined and used in all your images, advertisements and even documents. With this, your logo will be halfway set, and you'll simply have to find a layout that matches your bakery.
With Wepik's templates and online editing tool, you can maintain a consistent aesthetic in all of your publications, regardless of format, so that the content and image of your Bakery is seamless, and a wider audience can recognize your business.
Combining both offline and online methods, it will be easier to reach a wider audience. With the help of printed flyers, brochures and business cards, you'll be able to hand out information but also with posts in platforms such as Instagram or Facebook as well as your website.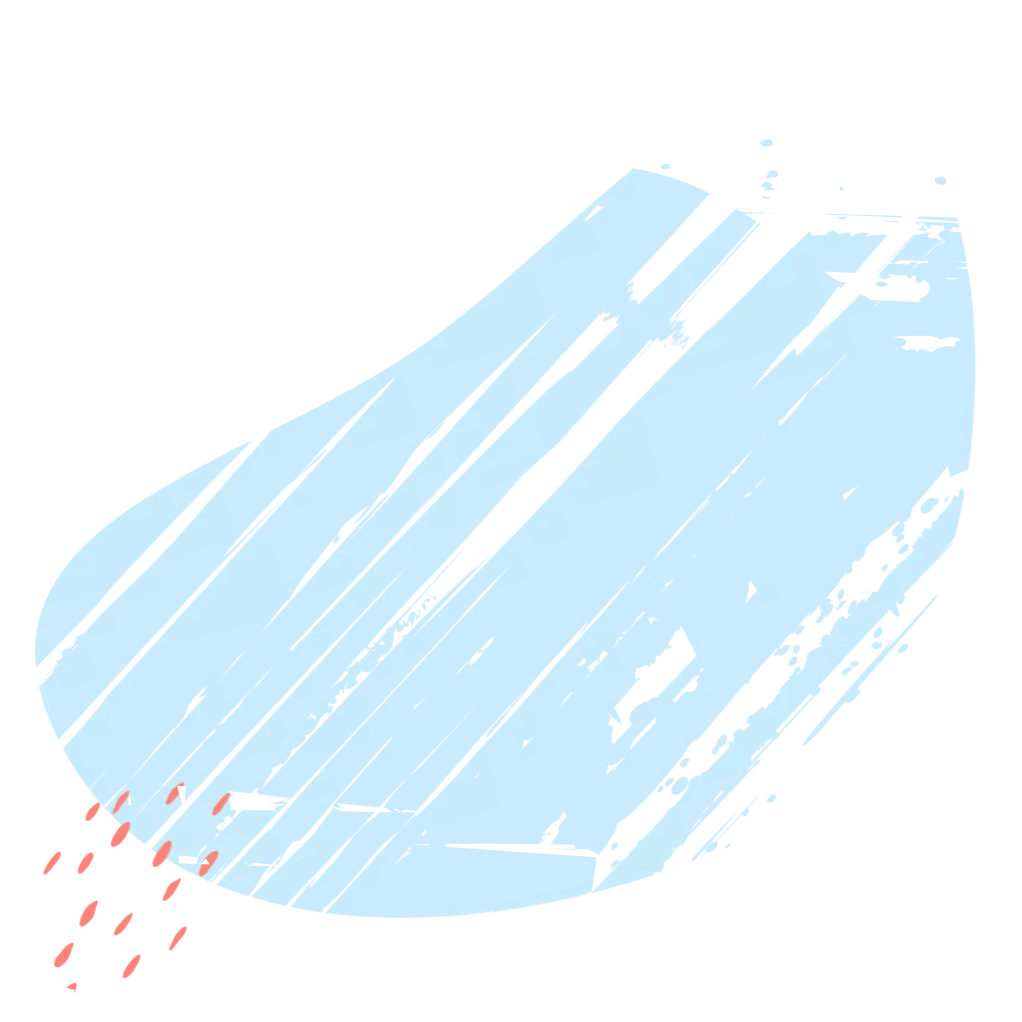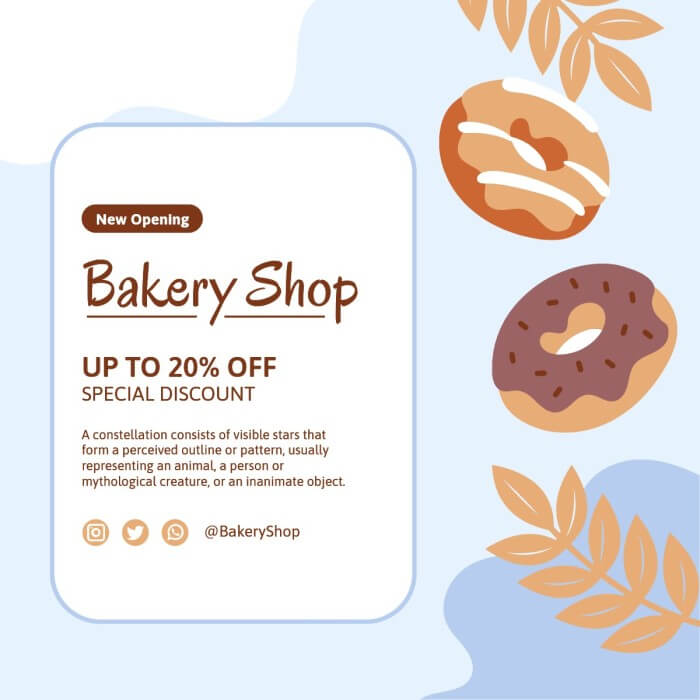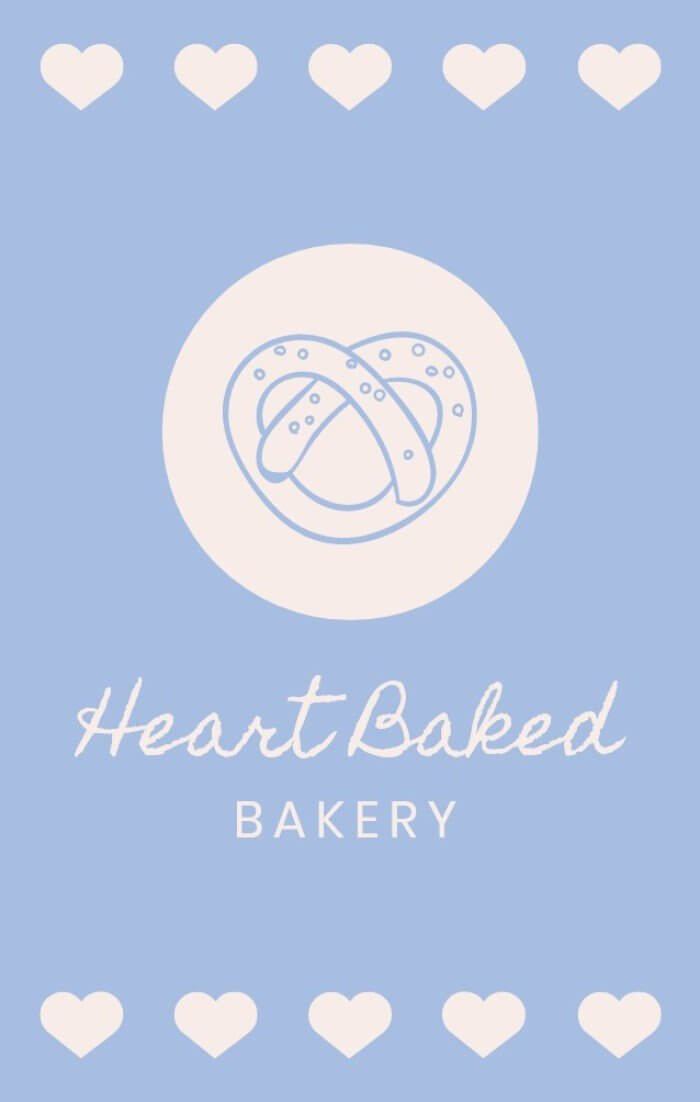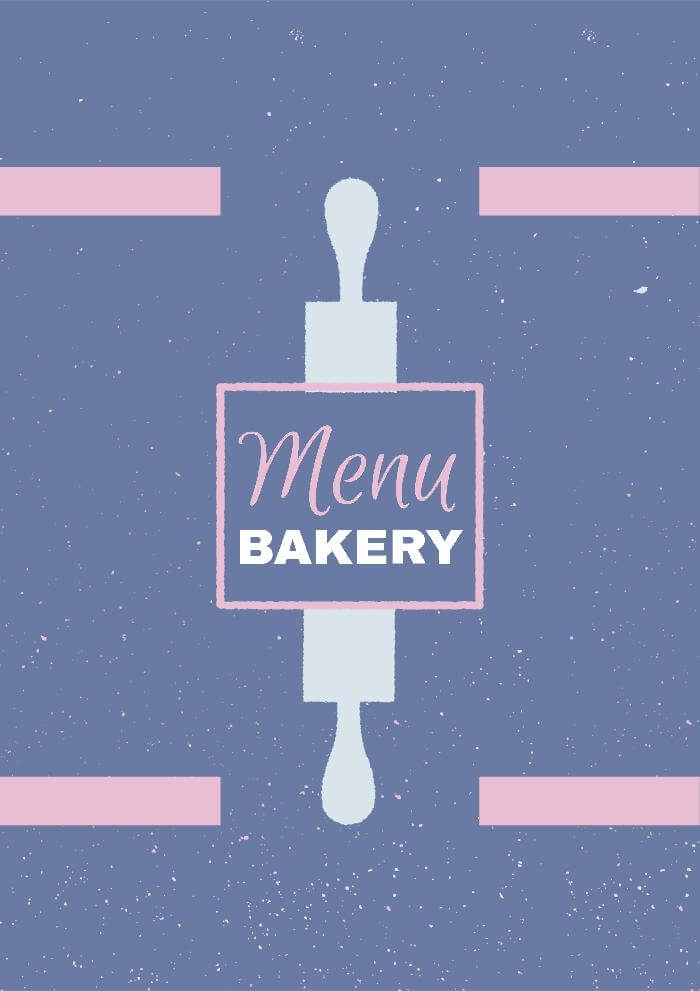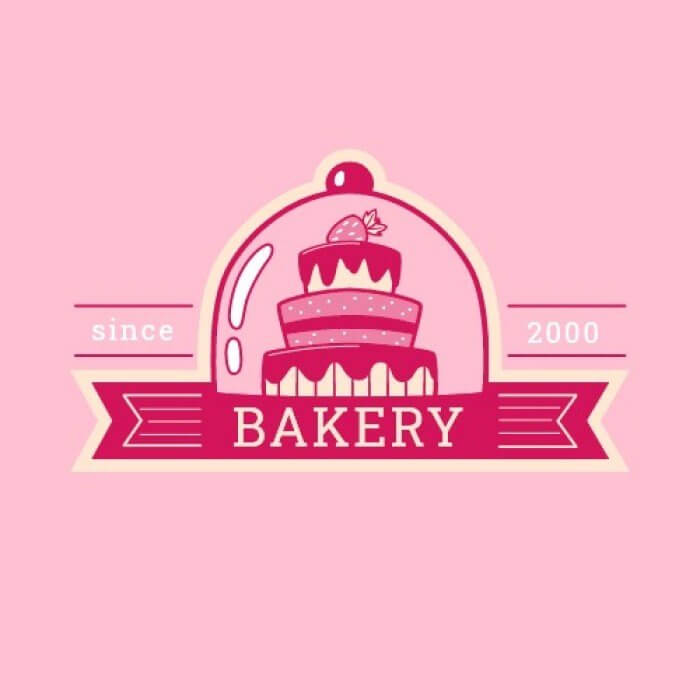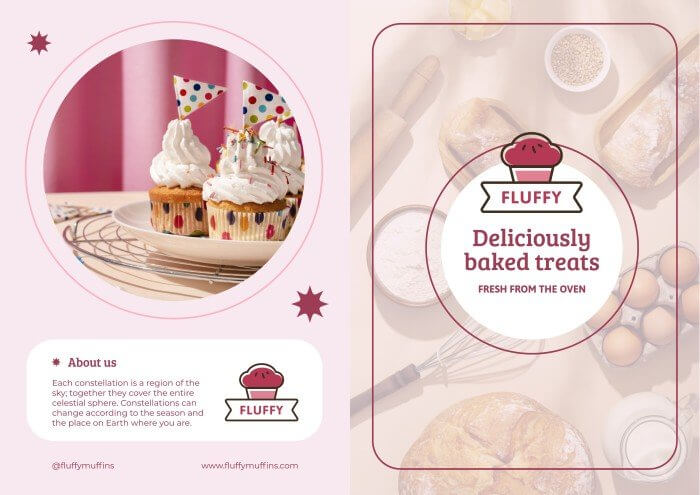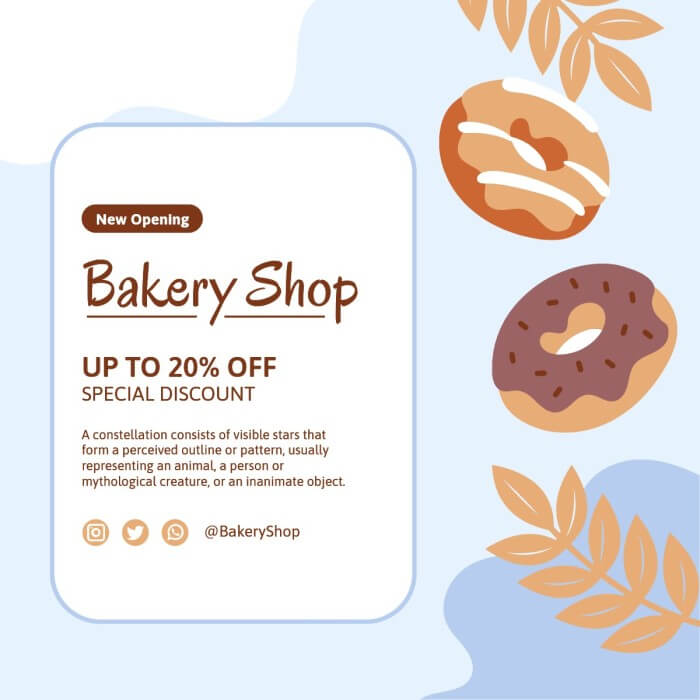 Frequently asked questions
How can I promote my Bakery Business?
Honestly? It's all about the smell! Anytime possible, leave your business's door open and make sure that what you're cooking radiates a sweet scent that pulls pedestrians to your door.

Speaking of doors, the little blackboard that hangs in the doorway is an iconic feature of cafés and bakeries. It's one of those things that doesn't require a lot of money, but is very impactful when done right. So if the handwritten message is attractive, people on the street will be more likely to stop by.

Now that the customers are at your door, smelling all the freshly baked goodies, how about giving them a free sample? They'll be completely hooked! It's just one of those inexpensive gestures that the customer will undoubtedly appreciate.

But now, in the age of social media, we know that you don't exist unless you communicate what you do. As a result, it is essential that your social media accounts reflect what you want to offer as a brand. As well as keeping them active, including content that is interesting to the people who follow you, and even sharing the content your users create and share about your bakery!
What makes a Bakery successful?
No matter if you're the top baker in your family and friends group, when it comes to business, being good is not enough. The quality of the products that you offer, including the presentation, is what will set you apart from direct competitors.

Invest in top-quality products and try to find a niche group where you can develop baked goodies that will help you stand out. Maybe a specific type of muffin, a breakfast deal with coffee and a sweet on the go, or targeting an audience like party cakes. But none of these decisions will matter if the quality of the product isn't flawless!