Home / Restaurant branding
Free graphic design templates for Restaurant Branding & Identity
Hungry? Having proper branding is key to making your restaurant a complete success. Explore our selection of creative designs, and find all your business needs in just one place. Keep scrolling to find them out!
Branding your restaurant with the best graphic designs
On Wepik, you'll find everything you need to make your superb restaurant shine! Scroll through hundreds of professional-looking templates and discover all the available categories. Logos, posters, flyers, and many more formats - all for you to create a complete brand identity and catch everyone's attention!
3 easy steps to start building a restaurant brand
Pick any template from our collection
Discover our ready-made templates, and select as many as your restaurant may need to create the branding of your dreams!
Customize it with our online editor
Once you've chosen one of our templates, open it on the online editing tool and modify any item, until you get the desired result. Feel free to adapt it to any format as well!
Download the final result for free
When it's all done, it's time to share your new creation with the world! Download it in your preferred format in minutes - PDF, JPG, or PNG.
Stay inspired with our restaurant template designs
Dive into our broad collection and let your imagination run wild! Our dazzling designs are waiting to be discovered, so don't wait any longer!
How to brand your restaurant?
Restaurants - there are lots. If you want to conquer your potential customers through their eyes before their stomachs, it's crucial to define an effective branding strategy and make it unforgettable!
Let's start with two simple questions: what do you want to say, and to whom? Once you have that crystal clear, it's time to start thinking about design! Create simple but visually attractive graphics. A good starting point is to have characteristic typography, a color palette that portrays your brand's spirit, and a stunning logo!
Find here at Wepik everything you need to build a solid and unique brand for your business. "Bon appétit!"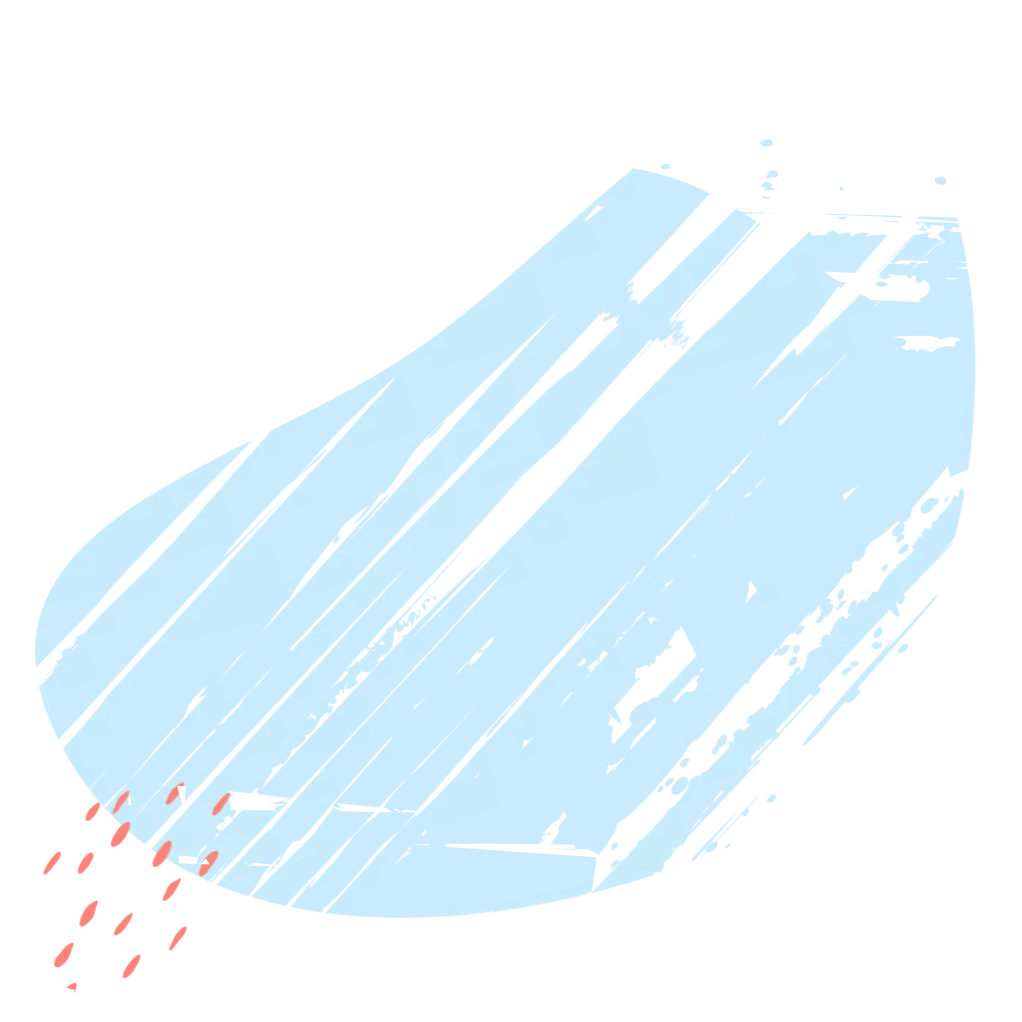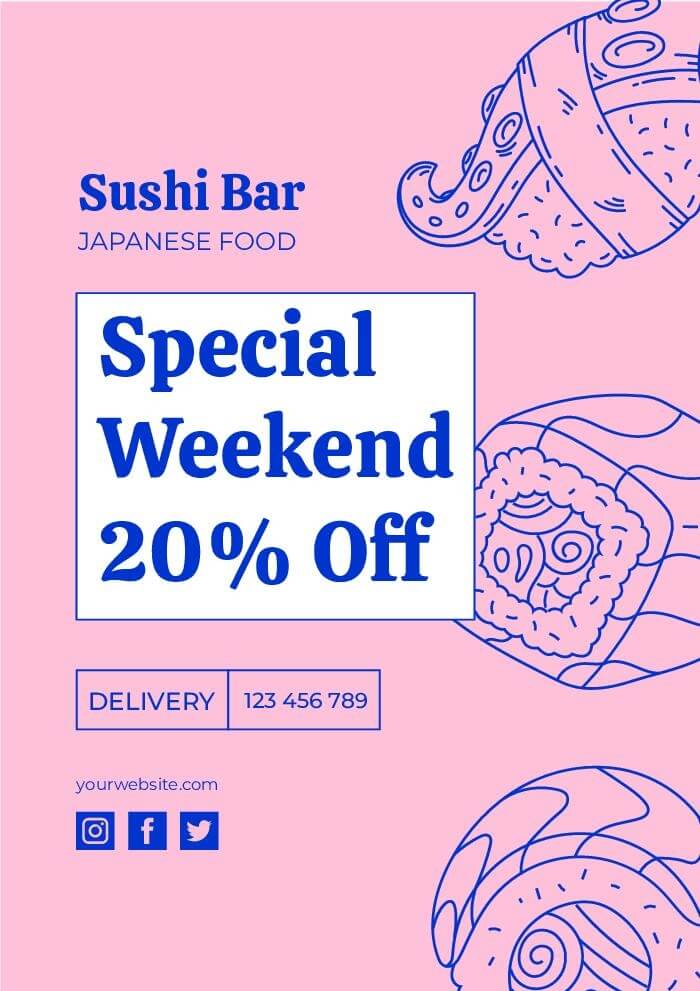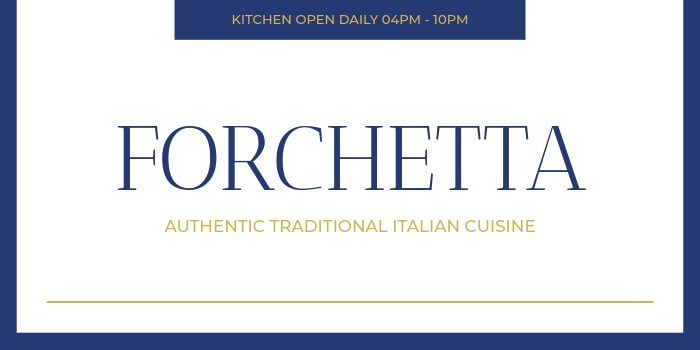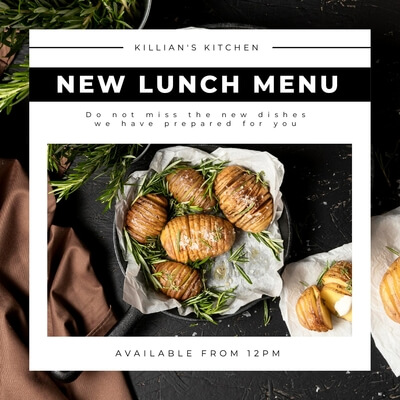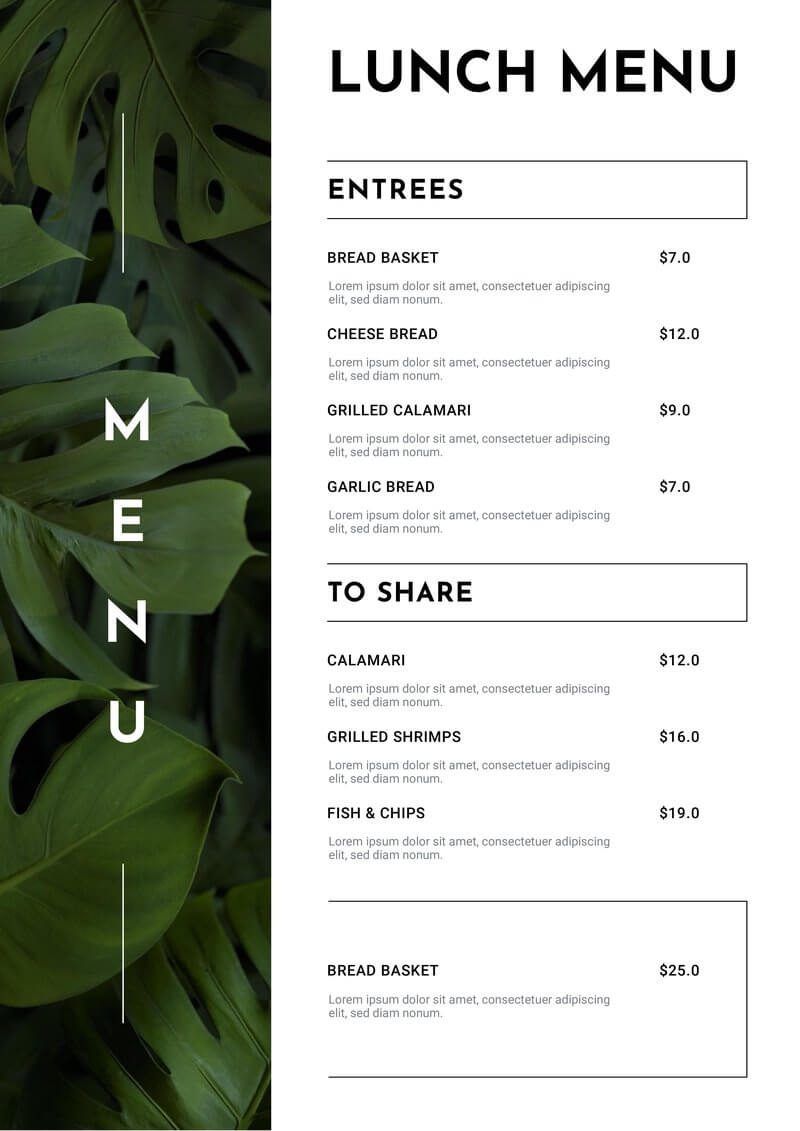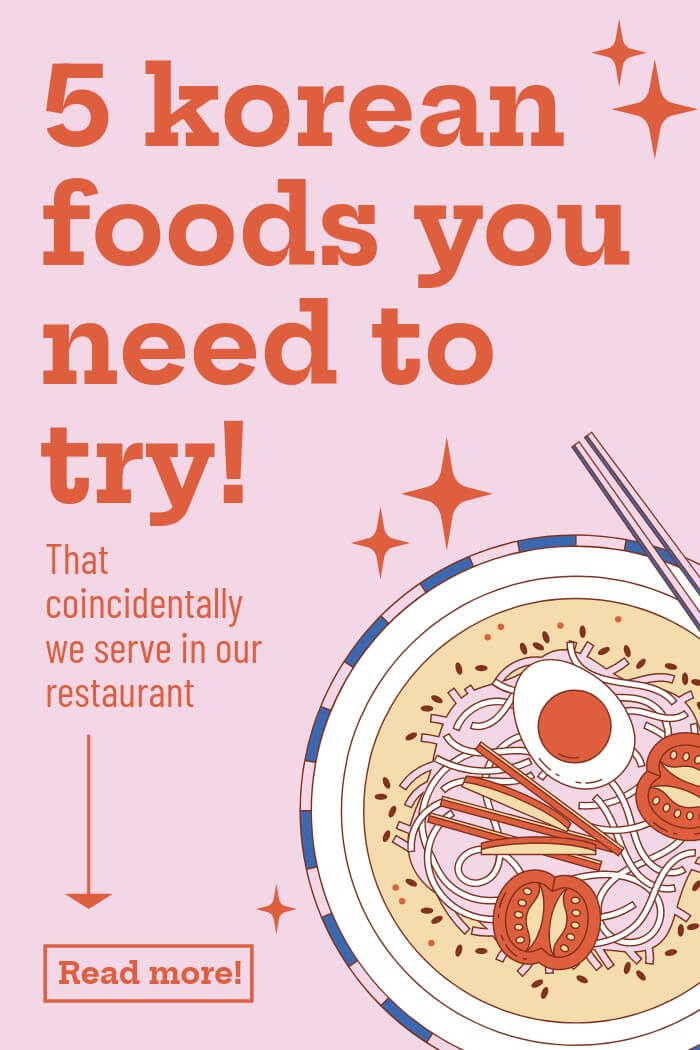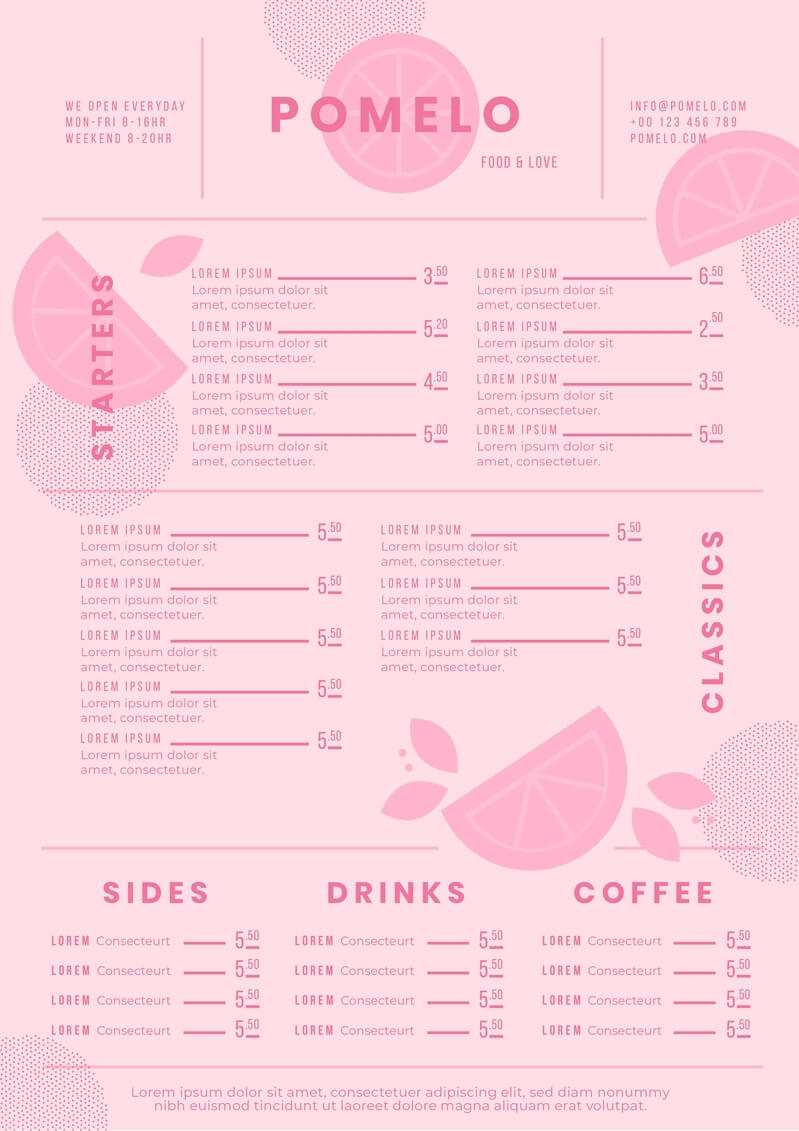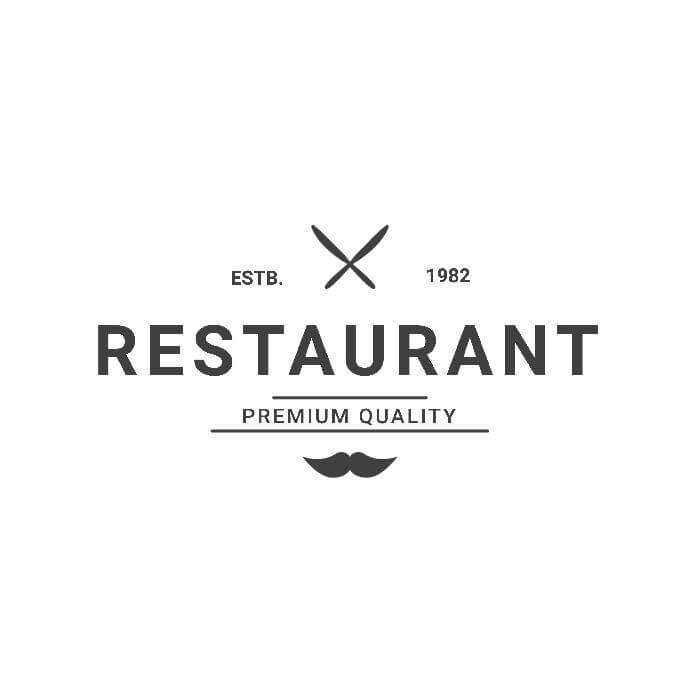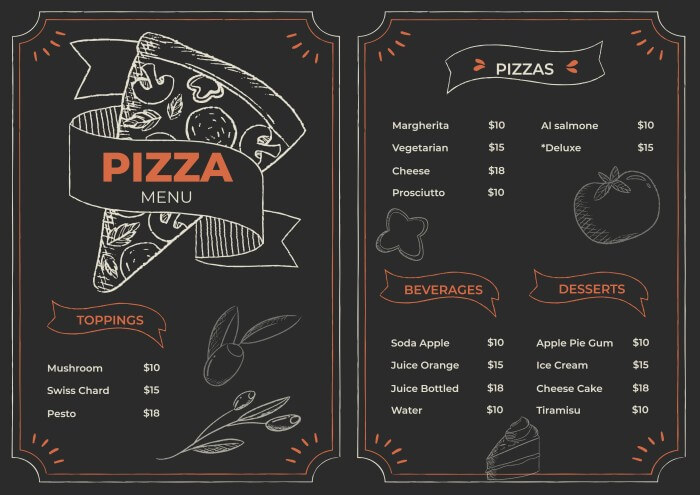 Frequently asked questions
What is restaurant branding?'
In the age of the image, your restaurant needs to have good branding, which can effectively and visually convey your identity and personality. Quality branding will attract new customers, generate a conversation and build customer loyalty, which will result in increased income. Make your restaurant's experience to be more than just some delicious food - it all starts online! Brochures, flyers, and a good menu will become your best allies. Now that you know all this, what are you waiting for to start discovering Wepik?
How to design a restaurant logo?
A famous expression says: "don't put the cart before the horse". Let's start from the beginning, as we've said before, with a stunning logo! It's your presentation letter, so make sure it's distinctive and eye-catching.

We offer you two options. You can just open any of our ready-made templates on the intuitive online editor and make any changes to it, or unleash all your creativity designing something incredible from scratch - there are endless possibilities! Bring your ideas to life with Wepik in just a few minutes!