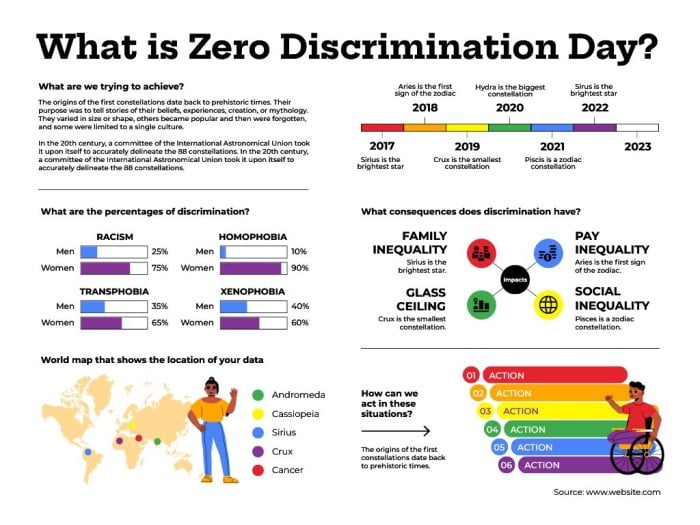 Home / Infographics Templates / Hand-drawn Colorful What Is Zero Discrimination Day Infographic Template
Hand-drawn Colorful What Is Zero Discrimination Day Infographic template
Customize this template for free now and download it to use it wherever you want.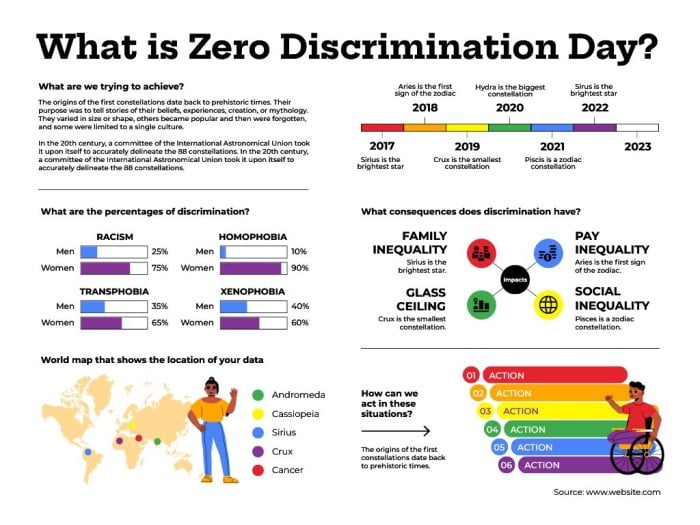 If you want to share useful and accurate information about Zero Discrimination Day, a visual approach is recommended. That's why we will make this work even easier for you! Catch everyone's attention with this bright and hand-drawn infographic template! Customize it with our online editing tool and download the finished product in no time.
100% customizable using our online editor
Easily change colors, fonts, and texts
Access a wide range of resources from Freepik or Flaticon
Packed with amazing features and tools for creating fresh content
Try our AI-powered tools to make the most of your designs
Download or share on social media platforms
Save both time and money as it's completely free!