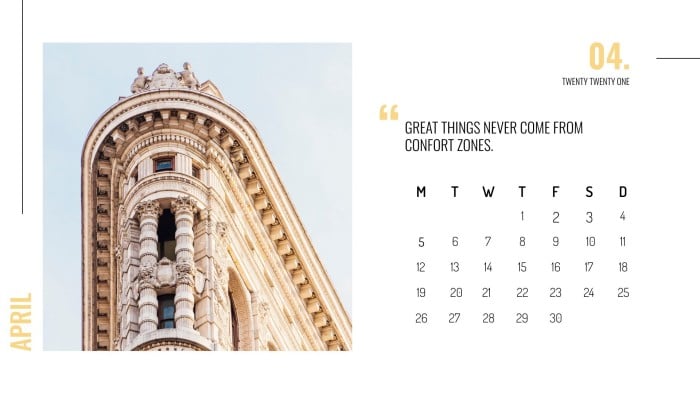 Home / Calendars Templates / Minimalist Inspirational Photos Monthly Nature Calendar Template
Minimalist Inspirational Photos Monthly Nature Calendar template
Customize this template for free now and download it to use it wherever you want.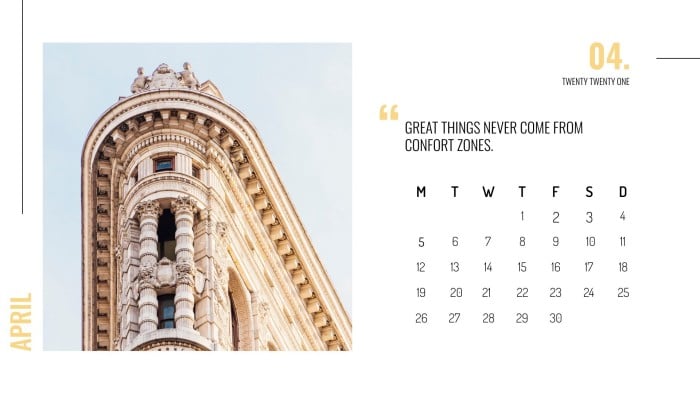 Need some inspiration to be productive? This is quite usual, but don't worry because here you have this amazing calendar template full of inspirational quotes to boost your energy. Use our online editing tools and customize it as you wish! Unleash your imagination and create the calendar you've always dreamt about to make your working days easier and more productive. Add all the quotes, pictures and items you want! Sign up on Wepik and download everything 100% free - ready to print and decorate your office!
100% customizable using our online editor
Easily change colors, fonts, and texts
Access a wide range of resources from Freepik or Flaticon
Packed with amazing features and tools for creating fresh content
Try our AI-powered tools to make the most of your designs
Download or share on social media platforms
Save both time and money as it's completely free!