Free Personal Trainer Poster templates to download
Unleash your creativity and design these posters to promote your personal trainer services! Scroll through our collection, pick your best fit, and personalize it according to your liking with the editor. The only limit is your imagination!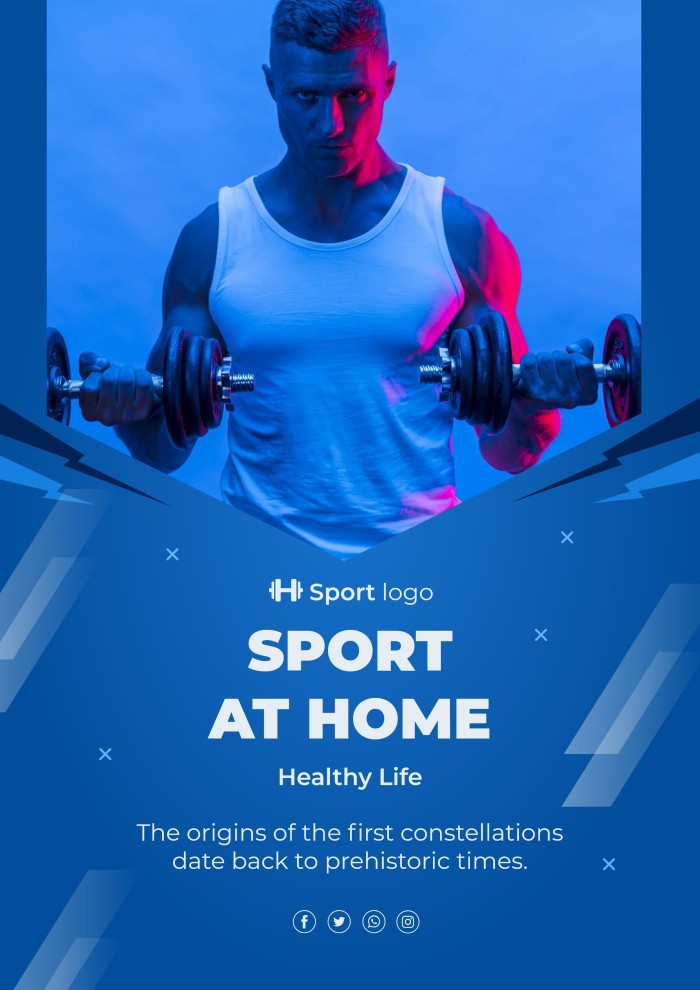 Personal trainer posters are a great way to promote fitness, highlight services, and attract new customers to a small personal training business. Personal trainer posters come in various types, shapes, and sizes that can cater to specific needs or offer creative ways to promote different fitness services. These types of posters are ideal for small fitness-related businesses that want to make a significant impact on the fitness industry.
Personal trainer posters can be used in various ways, such as indoor or outdoor advertising or at events, to showcase fitness products and services. They are also an excellent marketing strategy for promoting new services, fitness challenges, and special events. Personal trainer posters make various types of workouts or menus of personalized workout plans available, enhancing customers' awareness of the services or products available.
Various types of personal trainer posters are available, including promotional posters that emphasize services, location, or unique features of the fitness program. Other poster types include instructional posters that illustrate how to perform specific exercises and motivational posters to encourage a positive and healthy approach to fitness.
Well-designed personal trainer posters can be an excellent tool for a small business to attract new customers, build brand loyalty, and stand out from competitors. It is the first step in showcasing the skills, services, and unique features of a personal trainer business.
With graphic design tools such as Wepik easily accessible, creating professional-looking personal trainer posters has never been easier. Users can utilize pre-designed templates and images for designing posters, including customizing text and graphic assets to fit a theme or branding elements. Besides, the software is entirely customizable, allowing users to create posters with different resolutions, designs, and sizes.
In conclusion, personal trainer posters are an important marketing tool for small businesses and/or independent trainers to build brand awareness, boost sales, and attract new clients. They offer a great opportunity to design posters that showcase services and showcase unique business features while enhancing clients' fitness journeys. With Wepik's customizable features, businesses can create personalized ads that speak to their target audience and customize posters to achieve their desired results in the digital and physical world.