Free
Wedding Planner Checklist

templates to download

Get organized for your big day with Wepik's Wedding Planner Checklist Template. Take the stress out of wedding planning with a customizable checklist that helps keep you on track and make sure everything is taken care of.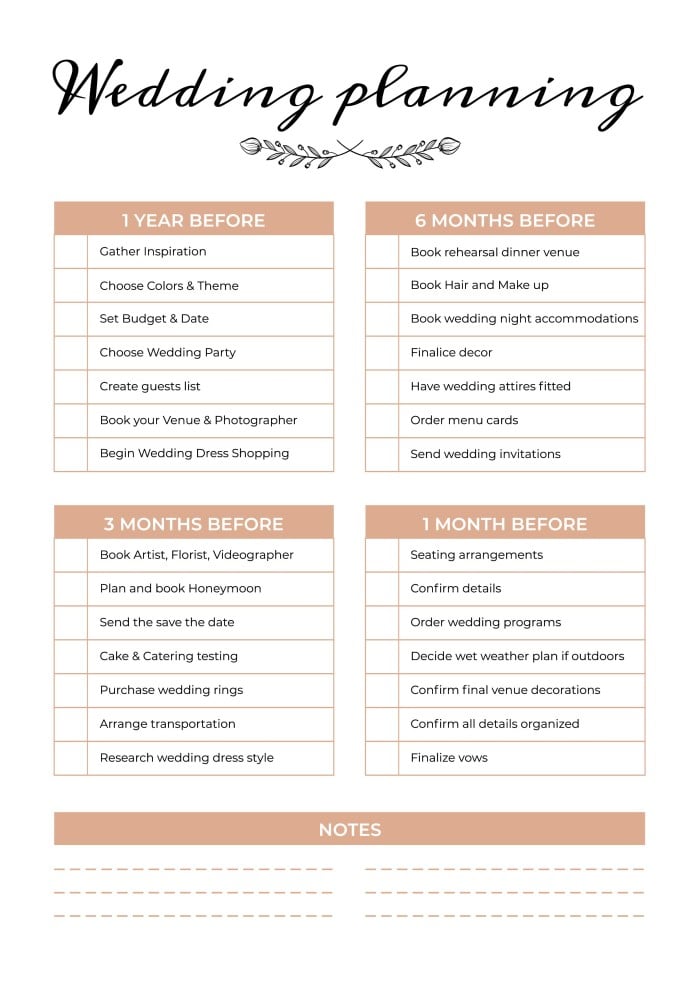 Wedding planners need to stay organized and on track with all the details that go into planning a wedding. Checklists are a great way to make sure you don't miss anything important in your preparations.
At Wepik you'll find plenty of customizable wedding planner checklist templates that can help you keep everything organized. We have resources designed for both experienced wedding planners and those who are just starting out. They include everything from simple checklists to comprehensive task lists that cover every step of the process - all free to download and edit!
Wedding planner checklists can help ensure that every detail is taken care of, making sure nothing gets overlooked. Plus, they are great for keeping track of progress and ensuring tasks are completed on time. Detailed checklists also allow for easier collaboration between all the different parties involved - from venue owners to photographers - helping everyone work together more efficiently.
Make sure your clients get the perfect wedding experience with Wepik's selection of resources. Edit and customize our templates to reflect your style - it's easy and free!