Free DJ Business Card templates to download
Ready to bring your music to every stage in the world? Use the best DJ business cards available online to promote yourself in the entertainment industry. Every detail of these templates can be customized thanks to our online editor and are ready to be straightforward downloaded. Take a look at them and let the party begin!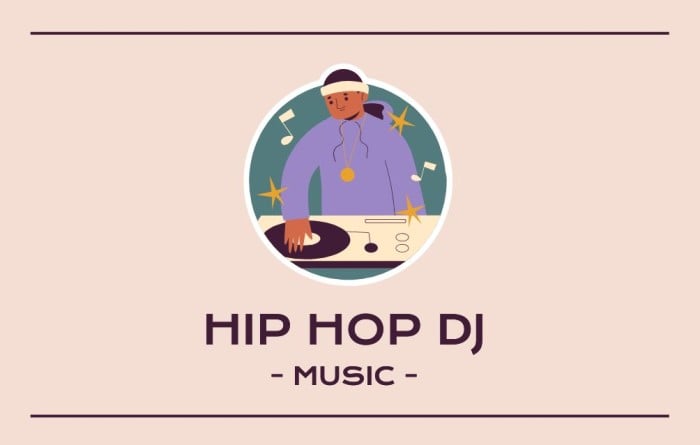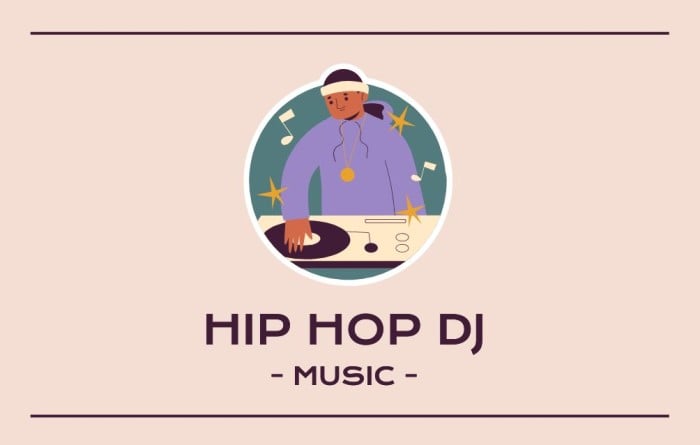 DJ business cards are an essential marketing tool for DJs looking to promote their services. These cards typically feature the DJ's name or stage name, contact information, and often a link to their website or social media profiles where potential clients can listen to samples of their work. Some DJ business cards may also include a list of events or venues where the DJ has performed, providing a quick snapshot of their experience and credibility.
There are several types of DJ business cards, each tailored to suit different styles and preferences. Some DJs prefer a minimalist design that simply lists their essential information, while others opt for more elaborate designs that reflect their unique personality or music style. For instance, a DJ specializing in electronic dance music might choose a vibrant, neon-colored card with futuristic fonts, while a DJ who spins at upscale corporate events might prefer a more sophisticated design with muted colors and elegant typography.
In terms of shapes, most DJ business cards follow the standard rectangular format. However, some DJs choose to stand out with unconventional shapes. For example, a square card or a die-cut card shaped like a vinyl record or a turntable can make a memorable impression. The choice of shape often depends on the DJ's personal brand and the image they want to project to potential clients.
For small businesses and independent DJs, a well-designed business card is especially important. It not only serves as a tangible reminder of the DJ's services but also conveys professionalism and credibility. A unique and attractive business card can help a DJ stand out from the competition and leave a lasting impression on potential clients. Furthermore, by including a link to their music samples, DJs can use their business cards as a direct marketing tool that allows clients to experience their skills firsthand.
Creating professional DJ business cards is made easy with online platforms like Wepik. Wepik offers a wide range of customizable business card templates, including designs tailored for DJs. Users can easily find a design that suits their style, and then customize it by adding their specific information and adjusting the design elements to match their brand. With Wepik's user-friendly tools, even users with no design experience can create eye-catching DJ business cards that leave a lasting impression.