Free Hairdresser Business Card templates to download
Hand out an incredible business card to your clients, so they never forget your hairdresser services! Open as many as you need, and customize in minutes!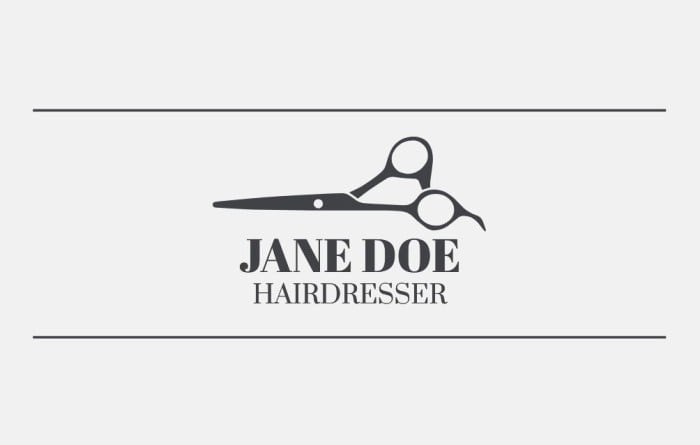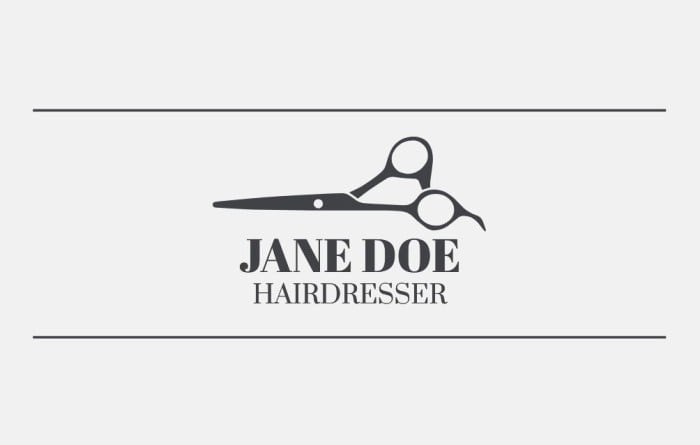 Hairdresser business cards are a crucial tool in the beauty industry, serving both as a marketing instrument and a convenient way for clients to keep contact information at their fingertips. These cards typically feature the hairdresser's name, salon address, contact details, and sometimes even social media handles or websites where potential customers can view their portfolio. They may also include specific services offered, such as hair styling, coloring, or extensions, to inform prospects about the range of available services.
There are various types of hairdresser business cards, each reflecting the stylist's unique brand and style. Some opt for a minimalist design, featuring only essential information and perhaps a logo. Others go for more creative designs, incorporating elements like scissors, combs, or hair strands into the layout. There are also thematic designs, such as vintage, modern, or chic, that align with the salon's ambiance and target clientele.
In terms of shapes, while many hairdressers stick to the traditional rectangular format, some choose unconventional shapes to stand out from the crowd. Round-cornered cards, square cards, or even die-cut cards in the shape of a hairbrush or scissors can create a memorable impression and reinforce the hairdressing theme. The choice depends on the individual's personal brand and how they want to present themselves to potential clients.
For small businesses and independent hairdressers, these business cards are especially important. They not only provide a tangible reminder of the stylist's services but also convey professionalism and attention to detail, which are key in the beauty industry. A well-designed business card can help a hairdresser stand out in a competitive market and leave a lasting impression on potential clients. Moreover, by including their social media handles or website, hairdressers can direct clients to their online portfolio, showcasing their skills and creativity.
Creating professional hairdresser business cards is made easy with online platforms like Wepik. Wepik offers a wide variety of customizable business card templates, including designs specifically tailored for hairdressers. Users can easily find a design that suits their style and then customize it by adding their specific information and adjusting the design elements to match their brand. With Wepik's user-friendly tools, even users with no design experience can create eye-catching hairdresser business cards that effectively promote their services.