Free online editable Thanksgiving Desktop Wallpaper templates
Add a pinch of Thanksgiving cheer to your screen! Wepik's Desktop Wallpaper templates are your recipe for a festive digital feast. Edit and download effortlessly – because even your desktop deserves a tasty makeover!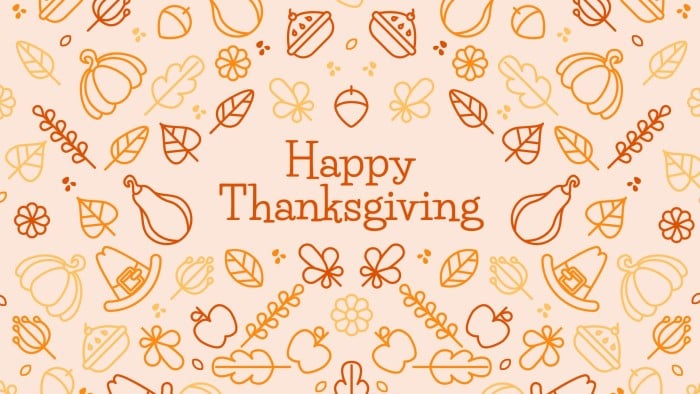 Thanksgiving-themed wallpapers bring a touch of warmth and festivity to computer screens. They serve as a visual reminder of the holiday season and can impact businesses positively in several ways.
Thanksgiving wallpapers help create a festive atmosphere within the workplace, boosting morale and team spirit. Employees appreciate the effort to make the workspace more enjoyable during the holiday season.
Decorative wallpapers like these can enhance employee engagement and satisfaction. When employees feel appreciated and valued, they tend to be more motivated and productive.
Customized Thanksgiving wallpapers with a company's branding elements can also be used for promotional purposes. They demonstrate a company's commitment to its employees and can be shared on social media, enhancing brand image.
At Wepik, we offer a variety of Thanksgiving Desktop Wallpaper templates, designed to add a festive touch to your digital workspace. These templates are available for free on our website, allowing you to easily edit and download them. Elevate your workplace ambiance this Thanksgiving with Wepik's festive wallpapers and create a positive impact on your business and employees.